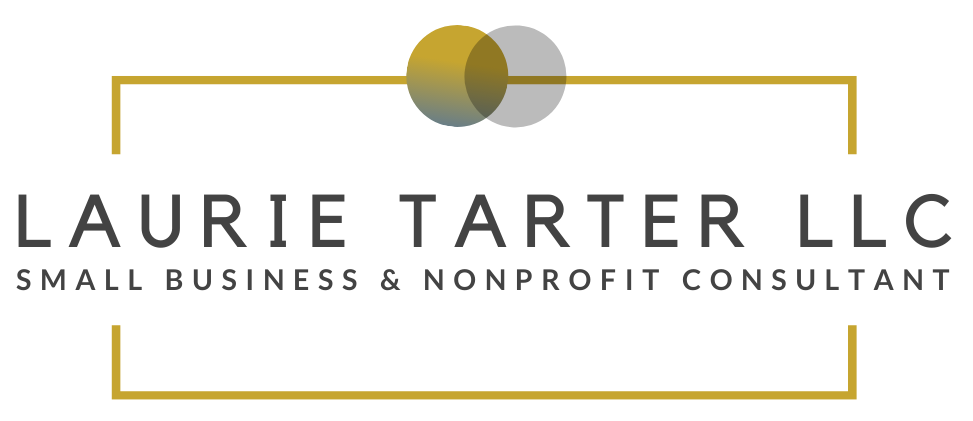 Solving Challenges For Small Businesses and Nonprofits
When it comes to running a small business or nonprofit organization, there are many challenges that make it one of the hardest jobs out there. That's why Laurie Tarter LLC is here to help you along this journey with our small business & nonprofit consulting services.
We know small business owners and nonprofit organizations have a lengthy to-do list at any given time. What we do is help you identify which areas in your business need a helping hand, and then we accomplish the goal for you, leaving you to focus on the more critical responsibilities to move your business forward.
About Laurie Tarter, Owner
Laurie is passionate about helping Small Business & Nonprofits bridge the gap from concepts and ideas to solutions that enable their goals to become a reality.
Laurie's 25-year career has been spent in a dual role of nonprofit management and consulting with business and industry. Laurie's background includes more than 19 years of senior-level leadership with a Michigan based, nonprofit where she served as the Co-Creator and Vice-President. In recent years she has been dedicated to working with local Chamber of Commerce businesses supporting their business needs from social media marketing, newsletter design, strategic planning, employee training, event planning, and more.
Categories: Advertising & Media, Business & Employee Management, Consultants - Management, Marketing/Advertising, Small Business Consultant, Social Media Support, Website Support
Please login
here
to update your business