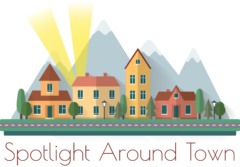 Spotlight Around Town is your go to marketplace to promote your local and national events, sales, and promotions. Most promotion companies only allow you to access centralized advertising opportunities, but Spotlight Around Town offers more. Instead of paying a radio station Thousands of dollars each quarter to market your products, services, and events, let Spotlight Around Town expand your reach across 4 of the most popular social networks, our website, and radio station. Our audience is always growing offering you more visibility in an packed marketplace.
Lastly, if you have a brick and mortar location, you might consider internet radio that's customized to reach your clients where they are, in your business, creating a connection with current clients offers elevated trust in your product and services. Ask us how you can advertise offline, in your establishment through the magic of internet radio, with customized messages directed to your clients. Building your audience offline will help your business grow even if your customers aren't on social media.
Use our background in broadcasting and digital marketing to your advantage. Connect with Spotlight Around Town and shine a light where it counts, on your business.
Services –
Promotions for your local and national small to mid-size business. Copy writing, voice over, posting and tracking to the networks where your audience is, placement on the Spotlight Around Town website, commercials on our radio station, customized internet radio music and messaging, and video production.
We have memberships with Canva, Adobe, and SoundStripe (Commercial Music), Fiverr, and Envato so we can meet all of your promotional needs.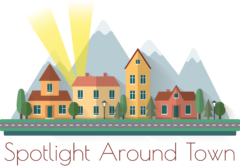 Categories: Advertising & Media, Marketing/Advertising, Social Media Support, Voice-over
Please login
here
to update your business