Founded in 1973, the Wilsonville Area Chamber of Commerce has become the region's premier business organization with a membership of almost 450 small, medium and large companies, non-profits and government agencies.
We provide local employers with critical informational programs which often feature nationally-recognized speakers, informs members about new regulations and issues, and facilitates regular networking events throughout the month to bring businesses together in order to learn, network and share resources.
Our Vision 
Our vision is to create and promote economic prosperity in the south metro region. With programs, publications or promotional opportunities each week for member businesses.
The Wilsonville Area Chamber of Commerce is committed to three objectives that make business the priority of our organization: education, advocacy and networking.
Education
The Wilsonville Area Chamber of Commerce believes that individuals and business should never stop learning. It is crucial for businesses and employees to keep up with current trends and be involved in on-going education that can provide personal growth and new business skills. We offer top-notch workshops and forums that focus on this objective. below you will find just a few business education programs offered through our Chamber.
South Metro Leadership Forums (SMLF)
The South Metro Leadership Forum is a series of timely, entertaining, thought-provoking and sometimes controversial subjects delivered by well-known speakers. Focused on economic prosperity, public policy, Oregon business, and public sector leadership, topics and speakers are chosen to stimulate awareness and help participants become more knowledgeable part of the business community.
Past speakers have included:
Tom Hughes, Metro Council President
John Mitchell, Economist
John Tapogna, President of ECONorthwest
Bernie Bottomly, Vice President of Government Affairs and Economic Development for the Portland Business Alliance
Chris Maples, President of OIT
Todd Davidson, CEO of Travel Oregon
Bruce Hanna, Co-Speaker of the Oregon House of Representatives
Mark Gardiner, Chair of the Oregon Aviation Board
Tim McCabe, Director of Business Oregon
Jim Piro, President/CEO of Portland General Electric
The mayors of Sherwood, Tualatin, West Linn, and Wilsonville in a panel conversation about growth, transportation and economic development.
We could not bring you the caliber of speakers without the support and influence of our five key chamber member sponsors: Allied Waste Solutions, Convergence Networks, Fred Meyer, the Oregon Institute of Technology, and Portland General Electric.
Advocacy
From signs to clearing the way for future development and even tax code, the Wilsonville Area Chamber of Commerce has your success in mind. Our primary objective is simple, make business a priority and we do that in every issue we approach.
Operating a business is work enough in itself, without having to worry about the latest city council agenda or what regulations the state government is going to put on your industry. That's where the Wilsonville chamber comes in.
We help members understand current topics, like healthcare reform or how to effectively use social networking.
By representing nearly 450 businesses in Clackamas and Washington counties, we have the influence to help business leaders in our membership. We stay out in front of the issues, by providing useful and timely information. We are prepared to have the chamber board respond quickly to policy issues that arise from time-to-time.
We work collaboratively with local government representatives, elected officials and trade organizations to make sure business isn't hampered for entrepreneurs in our counties.
When complex issues come up, we not only research the topic internally, but bring in experts to educate our membership in an attempt to help the business community understand issues.
In the past we have taken this approach with transportation, tourism, urban renewal, economic development and education, having regional leaders speak at the South Metro Leadership Forum, giving members access to these influential individuals.
Going forward, with the exciting opening of the Oregon Institute of Technology and the existing facilities operated by Pioneer Pacific College and Clackamas Community College, we want to link with education systems both to develop future chamber members but also to attract qualified workers to stay in the community.
That's the philosophy of the Wilsonville Chamber, to partner whenever possible to help look out for the interests of the region, and business community in the Portland metro area.
Networking
We like to think that our networking events are better than leads groups! Our programs are open to ALL Chamber members with NO restrictions.  Whether you are selling, prospecting or networking, you and your business will prosper from your participation at Chamber events.
The Morning Spark!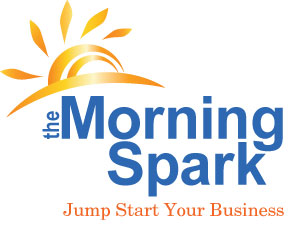 The Morning Spark is designed to help you make connections before starting your work day and is open to all members of the Wilsonville Area Chamber of Commerce. The group meets on the 1st Thursday of each month from 7:30 – 9:00 a.m. at various locations.  Meetings usually include networking and a continental breakfast, followed by introductions from everyone, a business presentations by the host, and time to exchange business leads and information at the end of each meeting.
The Last Call: Business After Hours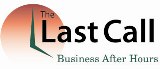 The Last Call is a fun and social networking group open to all Members of the Wilsonville Area Chamber of Commerce. The event takes place on the 2nd and 4th Tuesdays of each month from 5:00 – 7:00 p.m. at various locations. Events include always include hors d'oeuvres and beverages (often beer or wine) and lots of time for networking.