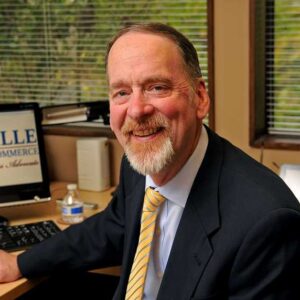 Kevin Ferrasci O'Malley, CEO
Kevin@WilsonvilleChamber.com | 503-682-0411 x 2

Kevin was hired as CEO on September 21, 2015.  He has been an active participant in the South-Metro business community for years, having founded an electronic security alarm business, which he sold to a local Oregon Fortune 500 company 15 years later.  He has also built a successful marketing consulting firm working with small and medium-sized businesses in the South-Metro and national markets.  He served on the Tualatin Chamber Board for 6 years, including 2 terms as Board Chair.  Kevin also acted as the Interim-CEO for the Brookings-Harbor Chamber of Commerce; Executive Director of the OBFAA, a state-wide trade membership organization; and Chairman of AIREF, a foundation which facilitated collaboration and partnerships between business and government to find solutions for Community problems.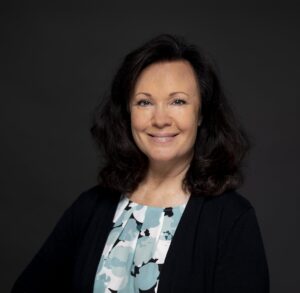 Jessica Chanay, Business Recovery Center (BRC) Program Manager
Jessica@wilsonvillechamber.com
Jessica joined our team in August 2022 and brings a diverse background. She has a history of community service as a US Air Force veteran and prior work in the nonprofit sector where she supported hunger and homelessness prevention. She has turned her focus to the business community and believes strongly in the benefits of private-public partnerships. In 2016, she graduated with an MBA from Portland State University. She administered the Business Recovery Center (BRC) services in Oregon City and is now managing recovery efforts for Wilsonville, Sherwood, Newberg, and Keizer. BRC's help business owners recover more quickly and respond to new economic opportunities. Her recovery team is reaching out to all small business owners, with a particular emphasis on those disproportionately impacted by the pandemic such minority, women, and veteran-owned businesses.
Jessica is interested in hearing from you as a business owner or manager navigating through post-pandemic challenges and your hopes for the future. What does your business need? What has made a difference for you? What do you need how? Your input will not only help your operations but the business community in your area. Call 503-682-0411, ext. 3 or email Jessica@wilsonvillechamber.com.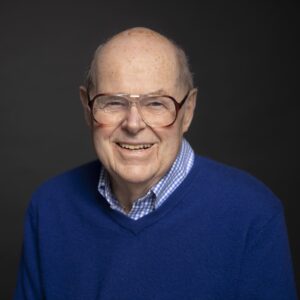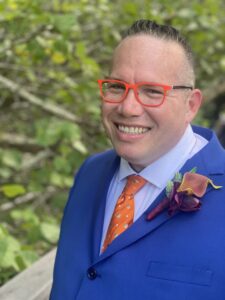 Dick Spence, Kiosk Coordinator
A WACC Ambassador and pillar in our community, we're happy to have Richard (Dick) Spence as an integral part of our team! You may remember him dressed as Santa at WACC's 2019 Christmas event. He brings joy wherever he goes!
Dick retired from Logistics Group with Xerox in 2011 and since then has worked part-time for Lambs Markets, Safeway and Wilsonville Subaru, mainly in Community Relations. Dick and his wife of 54 years, Leanne, have lived in 3 states, with the last 23 years in Wilsonville's Charbonneau. They've raised 3 children and love being with friends, traveling, walks, live theater, church, the library and, "just being together." 
Phil Gerbyshak, Marketing Assistant
Phil@PhilGerbyshak.com
Phil Gerbyshak has been using and teaching others to use social media and marketing strategies since dial-up Internet was considered high speed. He's written over 3000 articles, 5 books, and done countless presentations on sales, leadership and marketing to organizations including our very own Wilsonville Chamber of Commerce.
When he's not working to help our chamber, Phil is a husband, a bonus dad of two awesome kids, and a fur dad of three mostly good doggies.