Save Your Business Money
The businesses below have partnered with the Wilsonville Area Chamber of Commerce to not only save you money, but to partner and help support the chamber. As the largest business advocacy and education non-profit in the south Metro region, supporting the chamber is supporting your community. Help the chamber, get a good deal.
Your business must be a Wilsonville Area Chamber of Commerce member in good standing in order to receive these special savings.  Each company will verify your membership with our staff before proceeding. If you own or manage a business and would like to partner with the chamber, contact Chamber Staff today.
CLICK HERE To Join The Chamber Online
---
CONSTANT CONTACT EMAIL MARKETING – Save up to 25%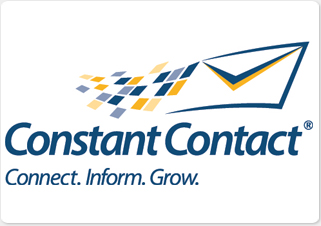 The Chamber has a partnership with Constant Contact® so we can offer you state-of-the-art Email Marketing services! It's a great tool to build customer loyalty, increase referrals, and promote repeat business.  Constant Contact, the leading email marketing service, focuses exclusively on small-business and organizational needs. That means we can bring you a proven, powerful and cost-effective way to stay in touch–and stay connected with–your customers and prospects.
To enroll – call 866-289-2101 or visit: www.ConstantContact.com/chambermembers
---
AFLAC – Save $$$ 
Take advantage of a association discount without meeting the employee criteria through your membership with the Chamber.  AFLAC supplemental insurance covers the additional costs of an accident or illness that could be uncovered or incidental to the expense resulting from treatment.
To enroll – contact Duane McCreery at (503) 267-4495 or duane_mccreery@us.aflac.com
---
OFFICE DEPOT 
We're proud to be a part of Office Depot's Small Business Savings Program, administered by Excelerate America. Tailored to the modern needs of small and mid-sized enterprises, it supports the growth and development of local business communities through fantastic savings in-store and online, preferred customer assistance, access to simplified tech services, and more. ENROLL HERE
---
LEGALSHIELD – Save up to 10%

Worry Less. Live More.  How would it feel to get legal help and advice if you didn't have to worry about the hourly cost? LegalShield offers affordable access to experienced attorneys for less than the cost of a Latte a week.
Whether you are an employee or an employer, a family or an independent professional, Mike Bishop or Kate Johnson, authorized affinity partners with your chamber, has the experience to show you the plan that best fits your needs. They can also show you the best ID Theft plans in the country!  Check out a great new tool that quickly shows the cost savings for your company, this is used by over 34,000 companies like yours: http://legalshieldbizplan.com/
To enroll – contact Mike Bishop at 503-519-5991 or Kate Johnson at 503-501-6835.
The site for our exclusive Wilsonville Chamber members discounted family Legal and ID Shield plans is  www.WilsonvilleChamber.LegalShieldAssociate.com
---
PRESCRIPTION DRUG CARD – Save up to 70%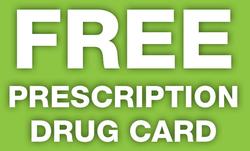 The Chamber is now proud to offer Wilsonville residents a FREE DISCOUNT DRUG CARD.  Users of the card can receive savings of up to 75 percent at over 56,000 pharmacies across the country.  This card is especially helpful if you are uninsured or underinsured, however even those with insurance can still use this card to get a discount on non-covered drugs.  All prescriptions processed through the program are completely confidential (no name required on card)!  This program also includes discounts on Eyeglasses, Hearing, Diabetic Supplies and more.