FREE BUSINESS RESOURCES
Wilsonville Area Chamber of Commerce Helps Improve Your Chances of Staying in Business When a Disaster Strikes
Each year disasters such as floods, hurricanes, tornadoes, and wildfires force thousands of businesses to close across America. Even more common events, such as building fires, cause the same result. At least 25 percent of businesses that close following events such as these do not reopen, according to the Institute for Business and Home Safety (IBHS).
Planning for a disaster is an important aspect of business strategy and preparation, and the Wilsonville Area Chamber of Commerce now has a free disaster planning kit available to download online to help improve the chances of staying in business should the worst happen.
"Ease of use is a key feature of this toolkit," says Steve Gilmore, chief executive officer of the chamber. "You don't need to have a background in construction, property protection or business continuity planning to use this resource."
The toolkit was created by IBHS specifically for small to mid-sized businesses and provides information on protecting critical resources and developing a business continuity plan along with a property protection checklist. The kit can be downloaded here: Download Disaster Planning Toolkit_Wilsonville Area Chamber of Commerce_lfs.pdf.
The Wilsonville Area Chamber of Commerce does offer Certificates of Origin complimentary for chamber members. Non-member rates are $50 per certificate.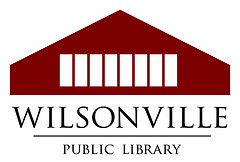 Use your LINCC library card to access these resources.
For information and additional online resources, click the logo to the left.
Business and Company Resource Center
Provides company and industry intelligence on thousands of global companies. It includes periodical articles, news articles, and press releases; investment reports; corporate chronologies and company histories; brands and product information; industry and company rankings; financial overviews; industry overviews; and HR law case digests. Searches can be done on company name or ticker symbol, industry code/description (SIC or NAICS), subjects in article, geographic search, or personal name. Searches can be limited by journal name, date range, or content area
Business Economics and Theory
This collection of 150 full-text periodicals covers topics such as economic development, forecasting, and history; fiscal theory; monetary theory and financial institutions; business finance; public finance; country studies; and government regulations
General Business File ASAP
Analyze company performance and activity, industry events and trends as well as the latest in management, economics and politics. Access to a combination of broker research reports, trade publications, newspapers, journals and company directory listings with full text and images available.
Small Business Resource Center
Small Business Resource Center is a comprehensive database offering content that covers all major areas of starting and operating a business, including accounting, finance, human resources, management, marketing, tax and more. Based on a combination of unparalleled periodical and reference content, Small Business Resource Center is a unmatched source of information for the prospective and current entrepreneurial community, as well as for students in business programs.
Learning Express
LearningExpress Library is an interactive online learning platform for job searching, workplace skills improvement, career certification and licensing exam preparation. Also covers college entrance and graduate school admissions exam preparation, GED exam preparation, and basic skills improvement in reading, writing, and math, for all ages. You'll get immediate scoring, complete answer explanations, and an individualized analysis of your results.
Demographics Now
Demographics Now provides contact information for over 23 million businesses and 206 million customers, as well in-depth demographic data, including buying behaviors, thousands of modifiable reports and charts, statistical mapping and much more to analyze markets or design successful marketing campaigns and target core audiences.
Value Line Research Center
The Value Line Research Center includes on-line access to Value Line's leading research publications covering stocks, mutual funds, options and convertible securities as well as our proprietary special situation stocks. In addition, The Value Line Research Center also provides users free delayed stock quotes, company news, extensive graphing, market updates, portfolio tracking with alerts, Value Line Analyst Supplements in real time, educational programs and a great deal of free information from Wall Street's most respected source.
Consumer Reports
ConsumerReports.org provides access to product and service Ratings and Recommendations, selections from the latest issue of Consumer Reports, a searchable archive of the past four years of Ratings, Consumer Reports' exclusive product- and car-reliability reports, comprehensive decision guides, and more.