When you move there just some things you forget about. Changing the address on your driver's license, registering to vote, and even finding the library, are things that sooner or later most people have to do. Here is our list to get you started:
USPS Postal Office: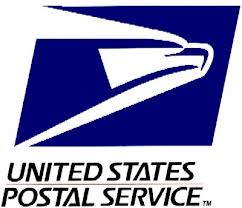 The U.S. Postal Service has an online moving kit which can help you change your address:
Official Postal Service Change of Address
You can also reach them at: 800-ASK-USPS (800-275-8777)
Wilsonville – 29333 SW Town Center Loop E, Wilsonville, OR  97070-9465
| | |
| --- | --- |
| Mon-Fri | 8:30am – 5:00pm |
| Sat | 8:30am – 11:00am |
| Sun | Closed |
Vehicle Registration & Driver's Licenses:




Wilsonville does not have an Oregon Department of Motor Vehicles office, however many of the things you need to do when you move are online here: DMV Online Services Index
Need to find a brick and mortar DMV office? No problem, the DMV has provided a state map to help you find the nearest office here: State DMV map.
Voter Registration:
 
Registration cards are available at any main post office or Department of Motor Vehicles (DMV) office. You may also contact the county of your residence for a registration card or for additional information.
If you move anywhere in Oregon, you can change your registration, party affiliation and address through the Secretary of State's office online.
For specific questions about Clackamas County elections:
Clackamas County Office of the Clerk
Elections Division
http://www.clackamas.us/elections/
For specific questions about Washington County elections:
Washington County
Assessment & Taxation Department
Elections Office
3700 SW Murray Blvd. Suite 101, MS 3
Beaverton, OR 97005
http://www.co.washington.or.us/deptmts/at/election/votrreg.htm
Phone: 503-846-5800
Fax: 503-846-846-5810
E-Mail to: election@co.washington.or.us
Smart Transit:




Operated by the City of Wilsonville, SMART maintains a fleet of over 35 vehicles ranging from 40 foot buses to minivans and a trolley-bus. SMART also operates Dial-a-Ride, which provides curb-to-curb service within Wilsonville and medical
transport services to Portland and other nearby cities for the elderly and disabled. SMART services are free within Wilsonville, but intercity services charge a fee. Funding for SMART is provided primarily by local businesses and grants.
In addition to bus routes and Dial-a-Ride, SMART manages a SMART Options program which promotes alternatives to driving alone, such as carpooling, vanpooling, walking, bicycling, or telecommuting. SMART also provides buses for special events and pre-scheduled senior lunches, shopping, and other trips.
HOME SECURITY/ALARM PERMITS:
The City of Wilsonville does not require security permits or alarm registration, however you may be required to obtain a low voltage electrical permit from Clackamas County.
DOG LICENCING:
Dog licenses are required in both Clackamas and Washington Counties.  Please select the county you live in to learn more about these licenses.
Clackamas County
Washington County

Library: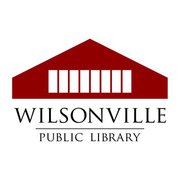 The Wilsonville Public Library is your best local source for information and learning opportunities for all. We are dedicated to serving the Wilsonville community and surrounding area with a variety of electronic resources, professional services and a friendly staff with a commitment to quality.
Our knowledgeable and well-read staff can answer questions, assist you with research and help you find reading and viewing material. In addition to offering more than 120,000 items including large print books and audiobooks in CD, MP3 and downloadable formats, we have access to over 1.5 million items from the Library Information Network of Clackamas County.
Our library is a community focal point for access to practical information, lifelong learning, resources, and entertainment. Our popular and successful children's Storytime staff performs three shows a week. We also offer a growing list of adult programs, classes and literature seminars, and are always seeking new ideas for future programming.
On our website you can search and print articles from thousands of popular trade and academic magazines, learn Spanish, download audiobooks, and access numerous databases.
Our Friends of the Library used bookstore is filled entirely with donations from the community and is a great source for inexpensive, quality books. The Friends of the Library use bookstore proceeds to fund library programs and services. 
http://www.wilsonvillelibrary.org/
Code Enforcement: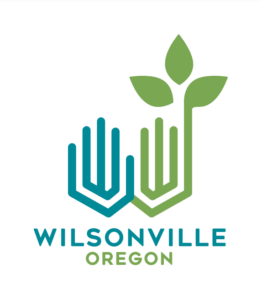 The mission for Code Enforcement for the City of Wilsonville is to protect community health, welfare and quality of life, while protecting individual property rights. Provisions of the Wilsonville City Code applying to housing, structures, property maintenance, land use, signage, and business registration are enforced in a responsible, courteous and impartial manner. Enforcement action is typically complaint-initiated, whereby a City Employee investigates the validity of a complaint and undertakes necessary actions until all issues are resolved.
Code enforcement issues commonly addressed by City Staff include: