City of Wilsonville
Wilsonville is an excellent location for anyone looking for a new area to either start a new business or move an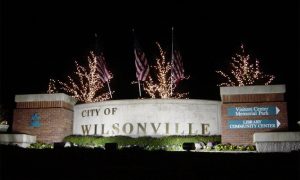 existing one. Available, buildable industrial land, a long-range plan to provide quality infrastructure, and an existing business-friendly environment has attracted many major firms to our city. These factors continue to spark interest in companies looking to move to the Portland market and makes Wilsonville a logical choice for your business.
Land Development
Available land is creating new opportunities for Wilsonville and business, while city leaders continue working with the regional government Metro and the state of Oregon to plan a 200-acre industrial site in northwest area of the city. The Coffee Creek Industrial area, near the Oregon Coffee Creek Correctional Facility, has been labeled a regionally significant industrial area and is the city's next area of major business development. The City is in the process now of conducting additional studies and undertaking planning efforts for infrastructure, including roads, sewer and water services. City leaders hope the property lead to 1,500 more family-wage jobs with an annual payroll of $55 million at full build out.
Water & Sewer
Stable water and sewer rates and reliable service are also key, and Wilsonville has positioned itself to have an excess of available water and sewer capacity. Wilsonville invested $50 million into a water treatment plant that was built in 2002 and can process 15 million gallons per day. Demand for water varies seasonally from 5 million gallons during the winter months to nearly 10 million in summer. The water is some of the highest quality municipal water in the US.
Coca-Cola Bottling of the Northwest consolidated in 2010 bottling of Coke-products, including Dasani-branded water, for distribution in Oregon and Washington to an expanded facility in Wilsonville.
The city is currently underway in upgrading the wastewater treatment plant through a contract with CH2M Hill. The $38 million project will expand capacity of the plant to meet the needs of available industrial land in the city.
The city is working on a design-build-operate strategy that would consolidate the various stages of construction and long-term operation to an international firm that specializes in waste-water treatment processes. The plant expansion and rehabilitation project is expected to start in 2011 and be completed by January 2014.
Economic Development
Wilsonville's 1,000-plus businesses provide 20,165 full-time jobs, with over half in high-wage industrial occupations of manufacturing or wholesale distribution. According to the city of Wilsonville, the total annual private-sector payroll in Wilsonville is nearly $1.1 billion annually. That is a 80-percent more than it was in 2000 and generates a total regional economic impact of over $3.2 billion annually.
However, Wilsonville hasn't been immune from the economic downturn. Closures of businesses like Hollywood Video/Movie Gallery and Joes's Sporting Goods—each of which had both corporate offices and warehouses in Wilsonville— resulted in the loss of nearly 1,000 jobs. However, a number of other businesses have either expanded or announced plans to increase employment. Commercial and residential building has also continued, while in other areas of the state and national it has slowed significantly or even come to a halt.