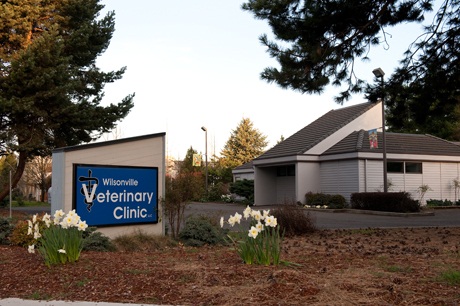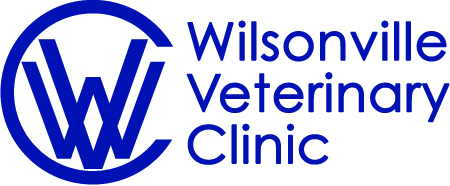 Wilsonville Veterinary Clinic strives to treat all our clients like family and each pet as if it were our own.
We offer medical and surgical care for our patients, along with specialty reproductive care by a board certified theriogenologist (reproductive specialist). We provide preventive medical care (annual exams, bloodwork, vaccination, deworming, dental care), as well as treatment for sick or injured pets. Our surgical services include routine surgical procedures (i.e. spay, neuter and mass removal), along with more specialized surgical care (i.e. exploratories for foreign bodies, bladder stone removal and much more).  In cases where a board certified surgeon is needed for more complicated surgeries, we can either have a specialist come to our clinic or we can refer clients to one of the many excellent boarded surgeons in the Portland area.  We offer numerous endoscopic procedures (using minimally invasive techniques) including laparoscopic spays and neuters, cystoscopy (bladder scoping), rhinoscopy (nasal scoping), gastroscopy (stomach scoping for foreign body retrieval), otoscopy (ear scoping), and many reproductive procedures.
We have state of the art anesthetic monitoring equipment and ventilators to make anesthesia and surgery safer for our patients. We also have digital radiography and a state of the art ultrasound machine which not only allows us to provide excellent diagnostic image for in-house care but also allows us to share images with specialists via telemedicine when necessary.
Patients are seen by appointment only – please see our website regarding how to address your pet's emergency needs.
For more information about the reproductive services offered by the clinic (companion animal and equine), please see the Reproductive Revolutions website – www.reproductiverevolutions.com – there are links to this site from the Wilsonville Veterinary Clinic website's home page as well.
We look forward to providing your pets' veterinary care!
Categories: Health Care, Veterinarians
Wilsonville Veterinary Clinic
9275 SW Barber Street
Wilsonville, OR 97070
7:30 am - 6 pm Mon, Wed, Fri; 7:30 am - 7 pm Tues, Thur; 8 am - 5 pm Sat
(503) 682-3737 (Main)
Please login
here
to update your business