A family business, offering you the best for your home and garden since 1982.
Located in the heart of the Willamette Valley, our family business began in the early 1980s as a father-son venture. Over the years, we have benefitted from the skills and experiences of four generations, all of which have contributed to our continued growth. We started with the slogan "service is our best product" and it is still the mantra we live by.
Our retail store and showroom, located in a warehouse in Hubbard, Oregon, provides a unique setting for the products we manufacture and represent, including an impressive Farmhouse Style presentation. Our Kelly Rae Roberts collection is one of the largest in the United States. Our showroom offers unique p 100 manufacturing companies representing home interior, yard, garden and patio décor.
…
Read the rest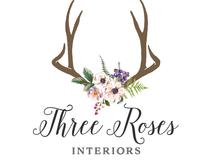 For nearly twenty years, Christina Birtcher has been an active and highly respected member of the interior design community.  Her work has been featured in a number of national and regional design publications, in addition to two hardcover books by Feng Shui master, Clear Englebert.  Christina has been a certified member of the Interior Redecorator Network (IRN) since 1999, a nationally recognized and acclaimed interior design organization based in New York City, which has been an industry leader in the Use-What-You-Have philosophy.
"I strive to involved, inform and inspire my clients by helping them make the most creative use of what they already have as the foundation in designing an attractive, comfortable and functional home or office."
Categories: Interior Design
Read the rest