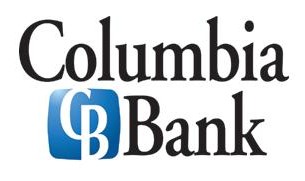 Categories: Banks, Gold Club Members
29702 SW Town Center Lp W, Suite A
Wilsonville, OR 97070 USA
…
Read the rest

Minneapolis-based U.S. Bancorp ("USB"), with $462 billion in assets as of Dec. 31, 2017, is the parent company of U.S. Bank National Association, the fifth-largest commercial bank in the United States. The company operates 3,067 banking offices in 25 states and 4,771 ATMs and provides a comprehensive line of banking, investment, mortgage, trust and payment services products to consumers, businesses, and institutions. Visit U.S. Bancorp on the web at www.usbank.com.
Categories: Banks, Gold Club Members
29112 SW Town Center Loop West
Wilsonville, OR 97070 USA
…
Read the rest
WaFd Bank is a national bank, but we act more like a reliable next-door neighbor.  Ever since we got our start back in 1917, we've been helping to build healthy, thriving communities.  And, as active members of our communities, we're truly invested in clients like you—delivering simple, straightforward banking solutions to help you make the most of your money. It's our goal to be a digital-first bank to make banking seamless and easy on any platform.
Over 230 offices to serve you.
From checking, savings and retirement accounts to home loan and corporate real estate financing, WaFd Bank is ready to help bring clarity to banking. We operate in eight western states, including Washington, Arizona, Idaho, Nevada, Oregon, Texas, Utah and New Mexico.
…
Read the rest